Lets celebrate this Labor Day weekend with a sale and get the most out of that hard earn money!!!!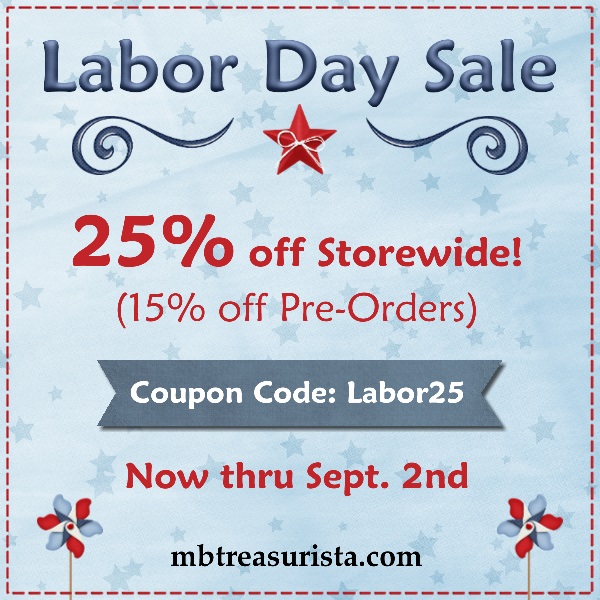 ---
If you don't see somthing stocked in our store, its okay. We do custom orders for just about anything! Send us an email and receive 10% off any custom order!
---
Please note that product prices and availability are limited time offers and are subject to change. Cannot be combined with any other offer. Promo codes and offers not valid on previous orders or gift cards.
---
Have a great Labor Day weekend from all of us at MB's Treasurista!!!
Visit
MB's Treasurista